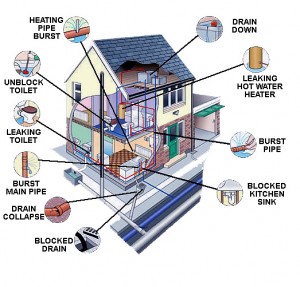 If you require a plumbing or gas service for any of the following services, don't hesitate to contact us and make an immediate booking for us to come out in an instant for the following or whatever your emergency plumbing needs are including:
Burst Pipes or Water Mains
Blocked drains
Gas leaks
Roof leaks
Water pipe repair
Water overflows
Flooded sewers
Backflow prevention;
and much more plumbing services we offer.
Once you make a booking our emergency plumber will be out night or day 24/7 to service your home or business. You can call us on 1300 877 448 or just fill out the form below to book an emergency plumber.