Gas Fitter Sydney
Our specialities include:
Gas Fitting

Plumbers Direct are professional, licensed and experienced gas plumbers and fitters. We carry most components in our fully equipped service vehicles to ensure we can repair and / or replace what is required on the spot.
Gas Hot Water
Looking for a continuous flow of hot water? Whether you are looking to change from electric to gas hot water, replace your current gas hot water system or need repairs, call Plumbers Direct on 1300 877 448 and we can have a chat about your needs.
A gas hot water system is not only more cost effective than an electric system, you also don't need to worry about off and on peak issues which means having hot water on demand. You only use what you need and it doesn't run out! If you live in a house with allot of people (especially teenagers who can never seem to stick to a time limit) or there's a minimal need for hot water in your home, a gas hot water system is a fantastic investment. For all Sydney residential and commercial properties, we have the solutions to deliver continuous hot water at competitive prices.
Gas Heating
Winter is coming! ok, couldn't resist a Game of Thrones reference! In cooler months having an efficient and effective heating system that is not going to break the bank is really important. We can install gas heating throughout your home or business that delivers quick start up and warmth spread – who wants to wait to be warm!
Gas Ovens
Most professional chefs use gas ovens to cook – they cook faster, are cheaper to run and better for the environment. Food does not dry out as much so they are perfect for roasts and slow cooked meals. If you are looking to upgrade your oven, consider installing a gas oven to not only improve your cooking but to also minimise running costs.
We professionally install gas ovens across all suburbs of Sydney and can also do repairs and maintenance on your current oven's gas connections. Call Plumbers Direct on 1300 877 448 today to talk about your gas oven needs.
Gas Leaks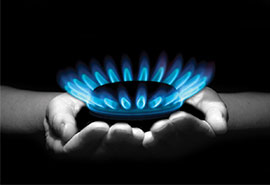 Gas leaks can be very dangerous and need to be dealt with IMMEDIATELY. For fast emergency response please call Plumbers Direct on 1300 877 448 and we will have an emergency plumber on their way. Our highly qualified and friendly team member will talk to you over the phone to help keep you calm and safe whilst our plumber is on the way. We deal with gas leaks all the time, so you are in very good hands here.
If you smell gas in your kitchen, lounge room or in close proximity to gas hot water system, you need to call us immediately. Our plumbers have special equipment to track and locate gas leaks. Once located, the leak can be repaired. Plumbers Direct will not leave your business or home before all work is double checked, giving you added peace of mind.
Gas Conversions and Installation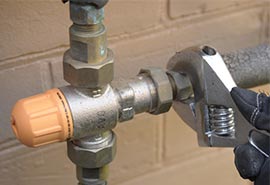 Call us on 1300 877 448.